THANK YOU TO WORLD LITERARY CAFE FOR THE FOLLOWING FREE EBOOKS:
Book 1
Narcissus Blinked by John Michael De Marco (COUPON CODE: FV26A)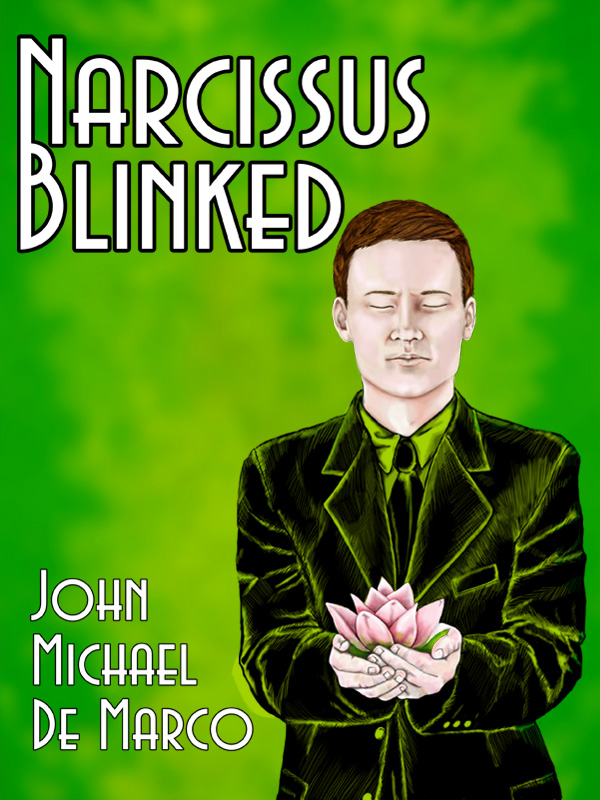 Married, disillusioned advertising wordsmith Jacob is on the verge of an affair with his married neighbor, Julia. At the height of their verbal seduction she suddenly attempts suicide, plunging Jacob into a full-day's journey from self-absorption to self-awareness as the future of two families hangs in the balance.
Gwen, Julia's battle-hardened but spiritually mature nurse, opens Jacob's eyes to his lack of self-awareness, while a burly yet gentle cafeteria worker named Otis who helps Jacob embrace the power of simply being present and engaged. Another influence is Phillip, a sarcastic gift shop manager and theater junkie who reawakens Jacob's youthful passion for playwriting and the stage career he gave up for corporate America. Gwen, Otis and Phillip are provoking Jacob to overcome his entrenched narcissism and surrender to compassion while tasting spiritual peace—but can he do it with endurance? Jacob's disappointment with life has reached a critical mass, and he risks losing his family and unraveling in general unless he changes his outlook.
Narcissus Blinked's snapshot of Jacob's failure and subsequent redemption will resonate with many corporate suburbanites—men and women—who confront moral hazards amid the daily grind and long for a more fulfilling life…beyond the clutches of what Thoreau once termed "quiet desperation."
(Less)
Adult-content rating: This book contains content considered unsuitable for young readers 17 and under, and which may be offensive to some readers of all ages
Book 2
Empowered by Darlene Jones (COUPON CODE: KH22Q)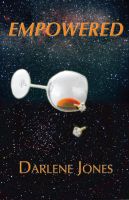 Dreams and visions. Visions and dreams. Both rule Jasmine's life. Convinced by her childhood visions that her soul mate exists and isn't just a figment of romance novels, Jasmine pursues Victor relentlessly, believing he is "the one."
Reincarnation. Is it possible? A dream convinces her so. But, the visions and dream promise much more than a lover. They portend danger and a threat to Jasmine's perfect life. Who was she in that other life? Why is she so sure she is invincible? Will her beliefs lead her into danger?
And Yves? He is the celestial being assigned to watch over her, and to provide the people to protect her. He must experience again the agony of losing the woman he loves to another as Jasmine and her soul mate fulfill their destiny. Will Yves jeopardize his rise to a position of power by going to her on Earth, or will he give up his love?
—–
———————————————————————————————————————