Dulcinea finally got back to writing her reviews.
dulcineadreams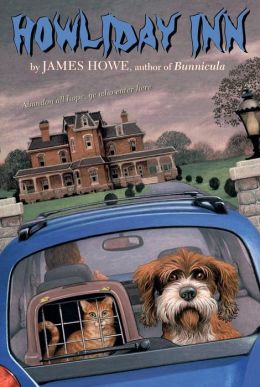 Chester's and Harold's owners, the Monreos, are going on a vacation and can't bring Chester or Harold, so Chester and Harold end up going to a hotel for animals. Chester believes that the hotel is haunted. One of the workers ends up trying to find out which dog is the special dog. Then, pets go missing! Chester tells Harold to stay awake at night but when Harold falls asleep, in the morning Chester has gone missing!
Harold decides to take a stand and tries to figure out where Chester is. He goes to the window and listens in on the workers' talk. He considers something being heard about poison and worries if Chester was poisoned . Can they find out who the pet snatcher is or will they all be in danger?
I like this book because it's like a mystery and nobody knows what's going on. Chester goes missing…
View original post 51 more words